Switchable Instant Privacy (Smart Glass)
SMART GLASS is the final form of the lamination process between smart film and glass sheets. With the use of adhesive interlayer and lamination technology, SMART GLASS can provide a safe and switchable instant private environment according to needs.

Easy to Switch
With application of electricity, SMART GLASS can be switched into either clear or opaque form freely.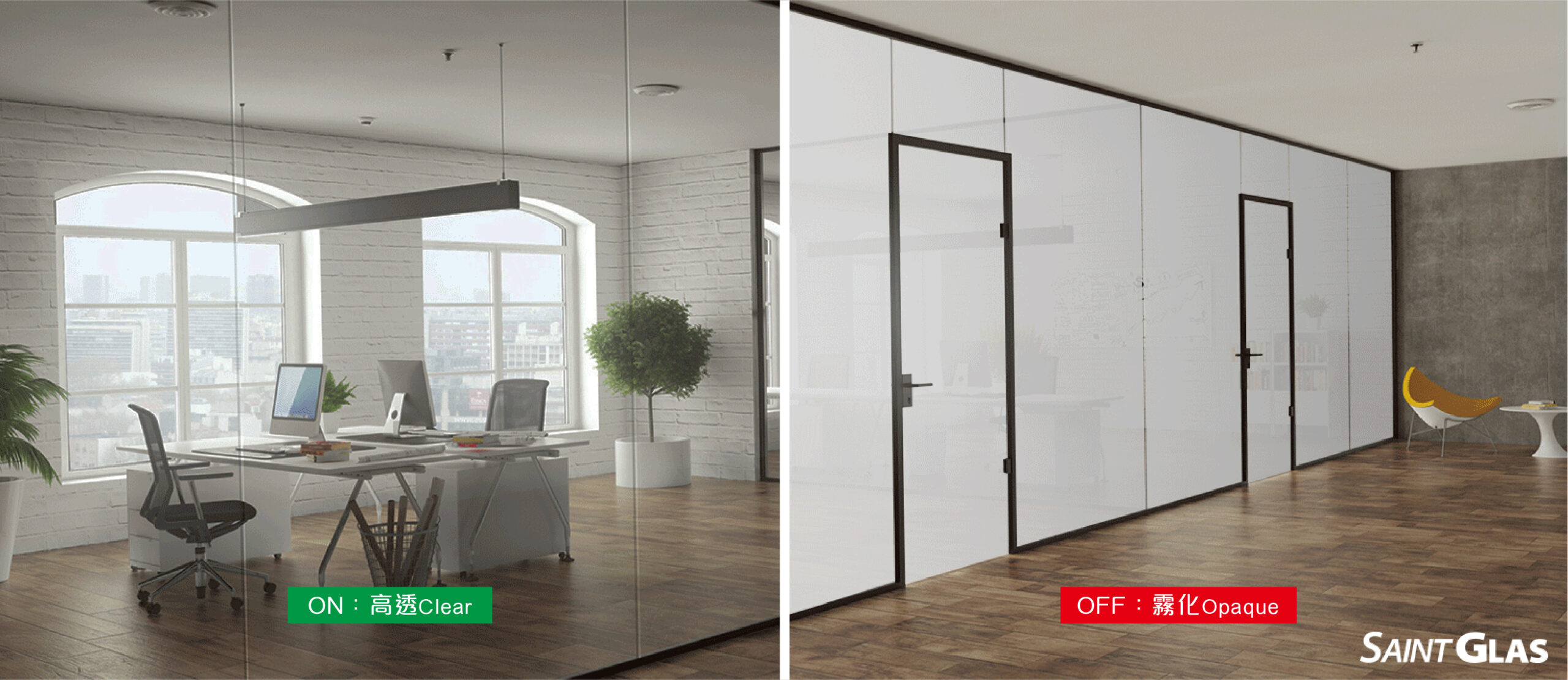 Specification
When SMART GLASS is energized, it becomes clear; when it is Off, it becomes opaque.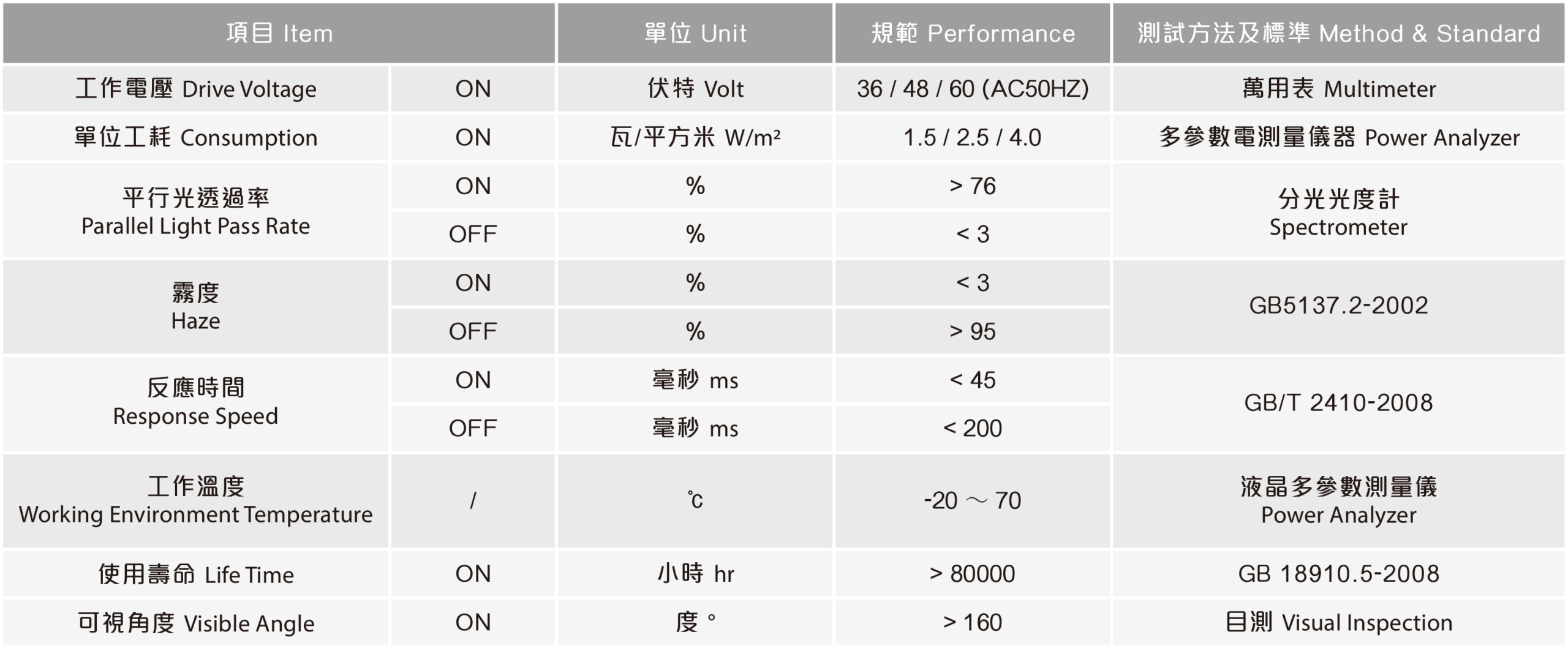 Advantages
SMART GLASS is applicable for both commercial and residential purposes, providing different levels of privacy according to needs.
With SaintGlas' s lamination of high quality EVA film and Crystal Glass, SMART GLASS' s durability and impact strength are significantly enhanced.
Applicable with normal glass, tempered glass, CNC shaped glass and bent glass. With max size of 1700 x 3600mm
Application

Project
Clinic SMART GLASS Partition

Manning House, Central, Hong Kong